Check out everything our Preventative Maintenance Inspection covers!
Expert HVAC Repair for Over 40 Years
The team at Webb Heating & Air Conditioning has been serving residents throughout Greensboro, Winston-Salem, High Point, and Kernersville, NC for over 40 years. We provide a variety of residential HVAC services including air conditioning repair, heating repair, air conditioning installation, heating installation & more.

If your HVAC system requires service or repair, do not hesitate to reach out to us!
Why You Should Hire a Professional for HVAC Repair
If you fancy yourself a DIY enthusiast, you may be tempted to fix up your malfunctioning furnace or AC unit on your own. When it comes to HVAC repair, however, we strongly recommend hiring a professional contractor for the job. The specialists here at Webb Heating & Air Conditioning Inc have the knowledge, experience, and proper tools to complete your project accurately, efficiently, and safely.
There are many benefits to leaving HVAC repair work to the pros, including:
'Ä¢ Saving your time 'Ä¢ Ensuring the problem isn't made worse 'Ä¢ Spotting other potential trouble
'Ä¢ Prioritizing your family's health and safety 'Ä¢ Prolonging the lifespan of your equipment
• Improving energy efficiency • Gaining peace of mind • And more!
Preventative Maintenance Inspection:
In addition to air condition repair and heating repair services, we are proud to be able to provide maintenance inspections. If you would like a one-time inspection on your HVAC equipment, we offer preventative maintenance inspections that cover the same aspects of our Home Service Agreements (which is 2 inspections per year). A preventative maintenance inspection can eliminate the need for air conditioning repair or heating repair.
Preventative maintenance inspections will follow industry-recommended procedures and will include the following check list as applicable to your system:
'óè Clean and treat drain pan, line, switches, and pumps
'óè Check refrigeration charge
● Inspect, clean, and replace 1" filters
'óè Inspect ductwork
'óè Inspect and clean coils
'óè Check and lubricate motors and bearings
'óè Check defrost controls
'óè Inspect indoor blower wheel
'óè Check and tighten electrical components
'óè Check voltage and amp draw of motors
'óè Inspect safety controls for proper protection
'óè Test gas valve operation (gas furnace)
'óè Check and clean burner section (gas furnace)
'óè Clean and inspect heat exchanger (gas furnace)
'óè Inspect flue pipe (gas furnace)
This service is meant to serve as a routine maintenance for your equipment. This is not a diagnostic service call. If you are aware of an issue with your system, a diagnostic service call is needed to determine the issue. A diagnostic service call does not include the preventative maintenance inspection checklist.
---
Diagnostic Service Call:
If an issue arises with your system, such as a water leak or a freeze-up, a diagnostic service call is needed. Just as you would go to a doctor to diagnose your own symptoms, your HVAC system needs an experienced service technician to diagnose the issue at hand. We provide air conditioning repair and heating repair services in Greensboro, Winston-Salem, High Point, and Kernersville, NC.
Prefer pre-scheduled, routine maintenance?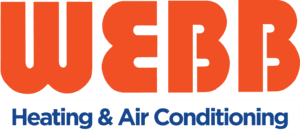 Financing Options Available
At Webb, we understand how important a functioning HVAC system is for your home. This is why we offer flexible financing options to help you take care of your new HVAC purchase, so you can get back to taking care of what matters most to you.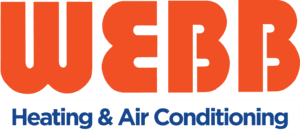 A well-maintained HVAC system can save you from having to invest in costly repairs down the road. Learn more about the home service agreement option offered by Webb Heating & Air Conditioning.