We specialize in providing home indoor air quality solutions that work.
As more and more Americans face problems with allergies and asthma, most do not realize that the air in their own homes could be a source of the problem. While we often feel it is important to have our homes heated and cooled, we can also forget that having clean indoor air quality is just as important and can help resolve many related health issues..
Active Pure by Aerus works to destroy 99% of all surface and airborne contaminants, creating a cleaner and safer indoor environment for your home. It will safely remove allergy and asthma triggering contaminants, purify the air, and significantly reduce odors. Contact us today to receive a free estimate on a portable or whole home in-duct air purifying system!
At Webb Heating & Air Conditioning, we specialize in providing home indoor air quality solutions that work. We take into consideration the whole picture and provide you, the homeowner, with options that can greatly improve the air quality in your home. One of the ways we achieve this goal is by offering a full line of indoor air quality equipment that is suitable for all budgets. We pride ourselves on offering the best materials and qualified labor on all of our indoor air quality equipment recommendations and installations.
Ensuring clean indoor air quality often involves more than just changing your air filters on a regular basis. Depending on the age and condition of your HVAC system, whether you use forced heating and air conditioning or some other system type, and the outdoor factors that affect the interior of your home, you may want to incorporate other indoor air quality solutions.
Contact us at Webb Heating & Air Conditioning to learn more about the Trane CleanEffects air filtration system, which can remove up to 99.98% of airborne allergens from your home's filtered air. We also offer whole-home humidifiers, which can provide the right amount of moisture for total comfort, as well as prevent irritating airborne particles from circulating in your home.
At Webb Heating & Air Conditioning, we have the indoor air quality solutions you need.
Energy Works is a division of Webb Heating & Air Conditioning focused on energy savings and creating healthy, comfortable homes.
Click here for more information
.
---
At Webb Heating & Air Conditioning, we offer indoor air quality services in Advance, Greensboro, Mocksville, Clemmons, Lewisville, Winston-Salem, Kernersville, Lexington, Burlington, and Graham, North Carolina.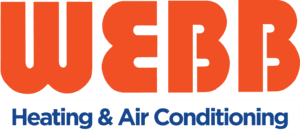 Financing Options Available
At Webb, we understand how important a functioning HVAC system is for your home. This is why we offer flexible financing options to help you take care of your new HVAC purchase, so you can get back to taking care of what matters most to you.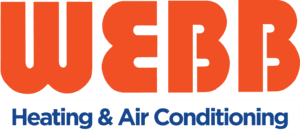 A well-maintained HVAC system can save you from having to invest in costly repairs down the road. Learn more about the home service agreement option offered by Webb Heating & Air Conditioning.