Commercial HVAC Replacement
We will give you an honest assessment about when commercial HVAC replacement is recommended.
The decision about when to move forward with commercial HVAC replacement falls under two categories: proactive and reactive. Whether your system is on its last legs, has failed completely, needs extensive repairs, or you are looking to reduce your heating and cooling costs by investing in a better system, our comfort consultants here at Webb Heating & Air Conditioning can provide you with expert recommendations.
We understand that every business is different but has one thing in common: the need to control both monthly utility costs and spending capital improvement budgets efficiently. We do not pressure our customers into making the decision for commercial HVAC replacement lightly. We provide all the pertinent information because we want you to be able to make an informed decision. We provide an honest assessment of the current HVAC system to let you know how well it is performing, how energy efficient it is, and how long our experience tells us it can continue providing you with the level of comfort and humidity control your business requires. We can also provide you with information about the cost for commercial HVAC replacement, so you can begin setting aside funds accordingly.
Our experience with heating & air conditioning systems dates back to 1978, so you can be confident we know a thing or two about commercial HVAC replacement. Part of our longevity is a result of our dedication to putting the needs of our customers first. We will always properly advise you based on the best solution for your situation. Contact us today to learn more about all our commercial HVAC services and to discuss when commercial HVAC replacement is recommended.
---
At Webb Heating & Air Conditioning, we offer commercial HVAC replacement services in Advance, Greensboro, Mocksville, Clemmons, Lewisville, Winston-Salem, Kernersville, Lexington, Burlington, and Graham, North Carolina.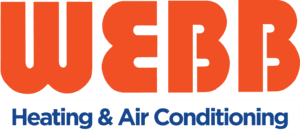 Financing Options Available
At Webb, we understand how important a functioning HVAC system is for your home. This is why we offer flexible financing options to help you take care of your new HVAC purchase, so you can get back to taking care of what matters most to you.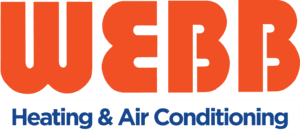 A well-maintained HVAC system can save you from having to invest in costly repairs down the road. Learn more about the home service agreement option offered by Webb Heating & Air Conditioning.